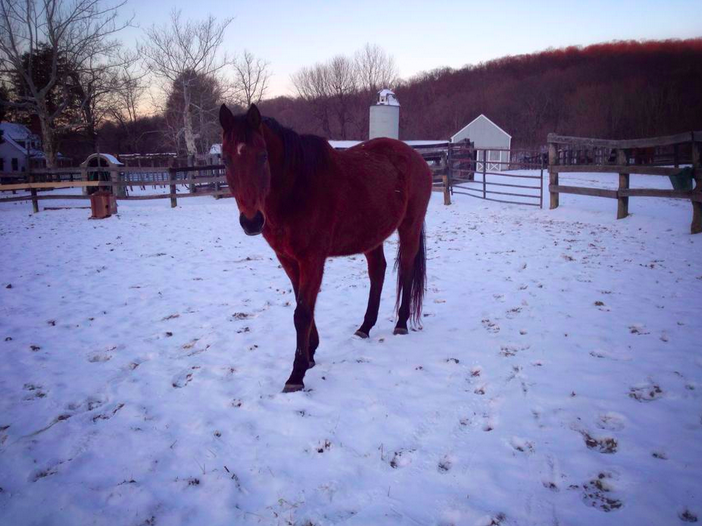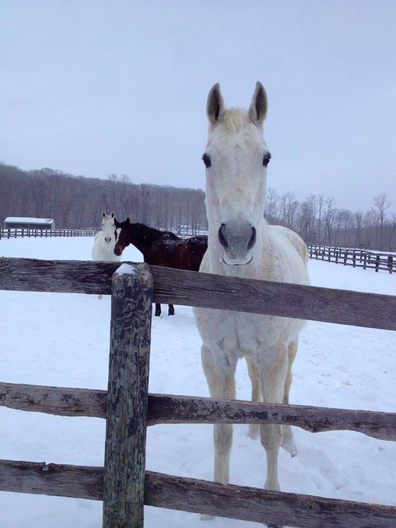 Evening Attire, Hotstuf and their buddies are enjoying the winter weather--we hope you are too!
Published: Bloodhorse.com
Many of you may have already read in the updated section of the previous blog that Hotstufanthensome has found a forever home, but I wanted to make a separate post to make sure everyone saw the great news.
After much consideration of several individuals and organizations that offered to take Hotstufandthensome, New Vocations announced Jan. 12 that the gelding would be going to Akindale Thoroughbred Rescue in Pawling, N.Y., an organization with which they have a longstanding relationship. READ MORE...