Want to adopt one of the horses you see here?
See our adoption guidelines here.
Contact Melody Squier 802-235-2718
or email her at melodysquier@gmail.com
Horses on this page are located in middletown springs, vt - Please call melody to make an appointment
Can't Adopt?
You can still make a difference in the lives of our horses:
The Following Horses are best suited for Dressage, Flatwork and Trails
Take Bazzie Out
15.2+ bay mare born February 18, 2002 (Take Me Out - Bazzie, by Crafty Prospector)
Raced 3 times, 1 win, earned $27,120, last raced 1/13/2005
Bazzie may have had some prior training before she came to us. She's been back in work here at Akindale for about a month, is going walk-trot-canter and starting to go on the bit. She's got a very calm personality, doesn't bat an eye at cars (or even a big truck and trailer), good ground manners, and no vices. Bazzie should be good for any discipline and has no limitations.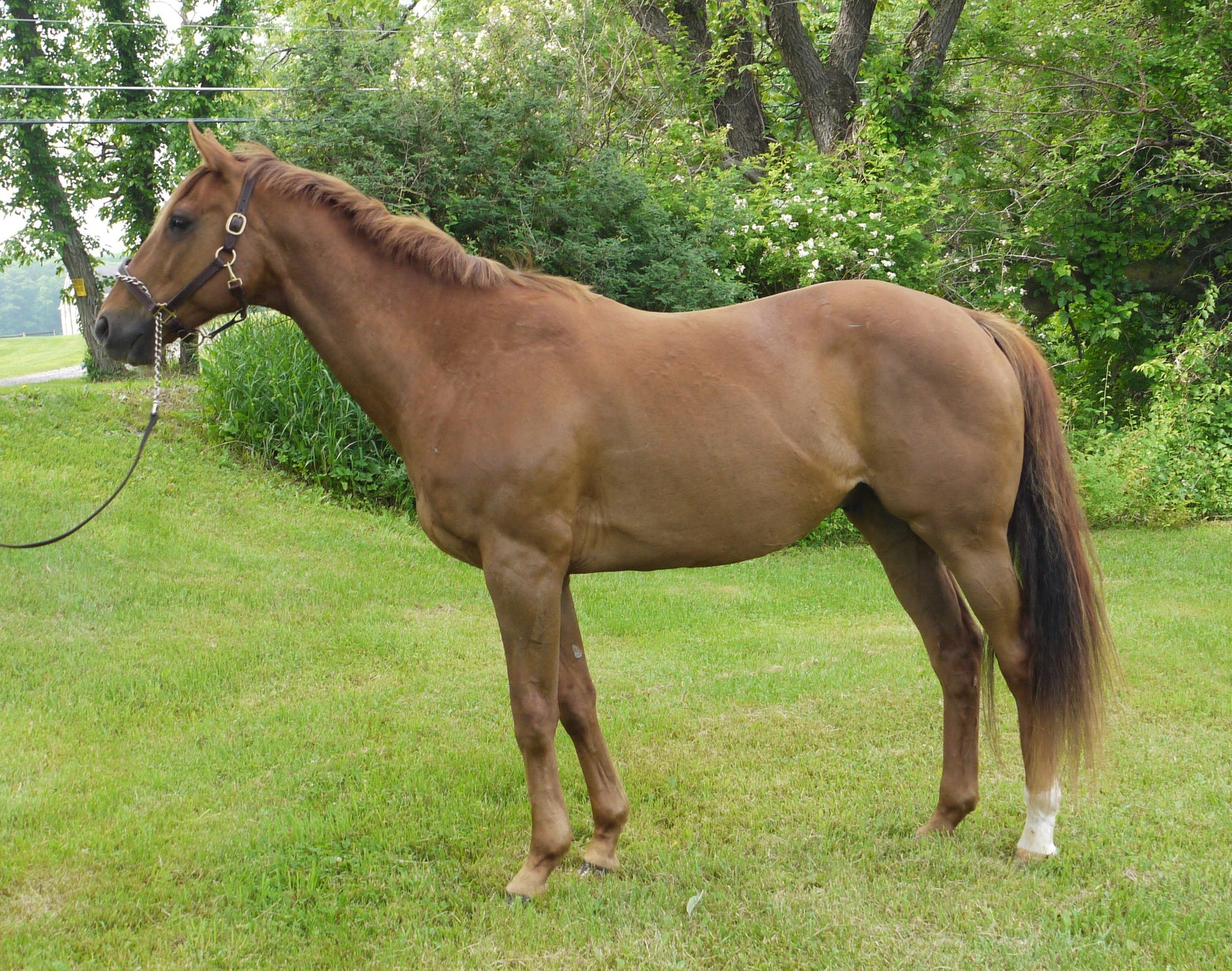 LAST OUT OF PANAMA
15.2+ Chestnut gelding, born May 7, 2008 (More Than Ready -- Panama Canal, by Gulch)
Raced 13 times, 1 win, 5 places, earned $31,325
Last Out of Panama was ridden a little last year and has had some time off. He'll be starting under saddle again very soon. Last year he was quiet and willing. He has very good ground manners and a great personality--he seemed to have fun posing for photos! He is best suited to trails or flatwork. He is currently barefoot.